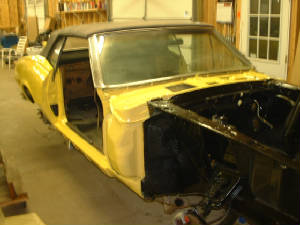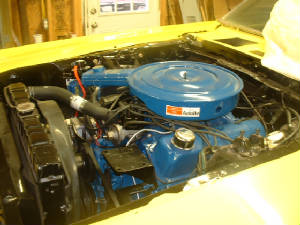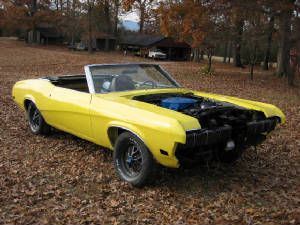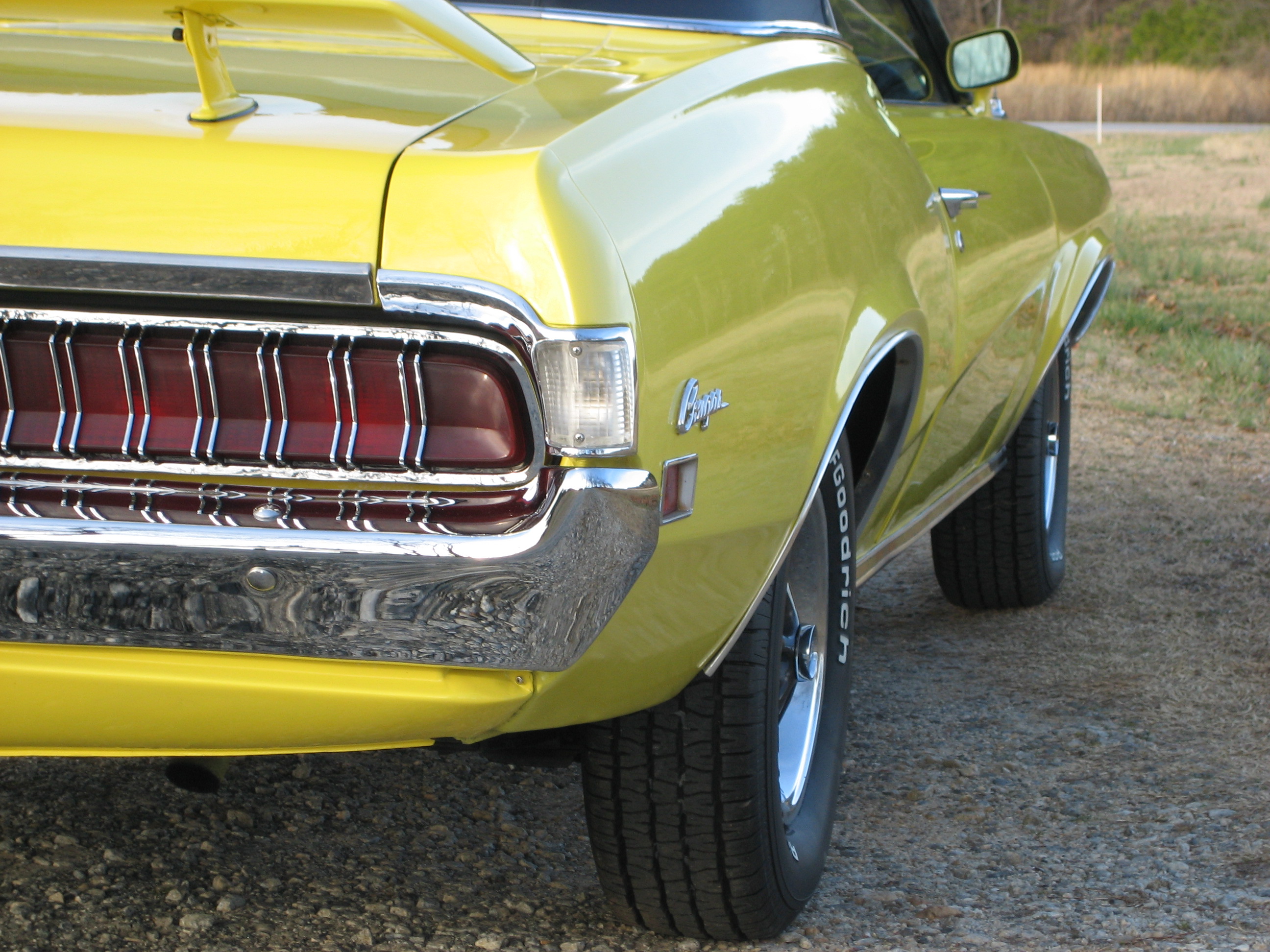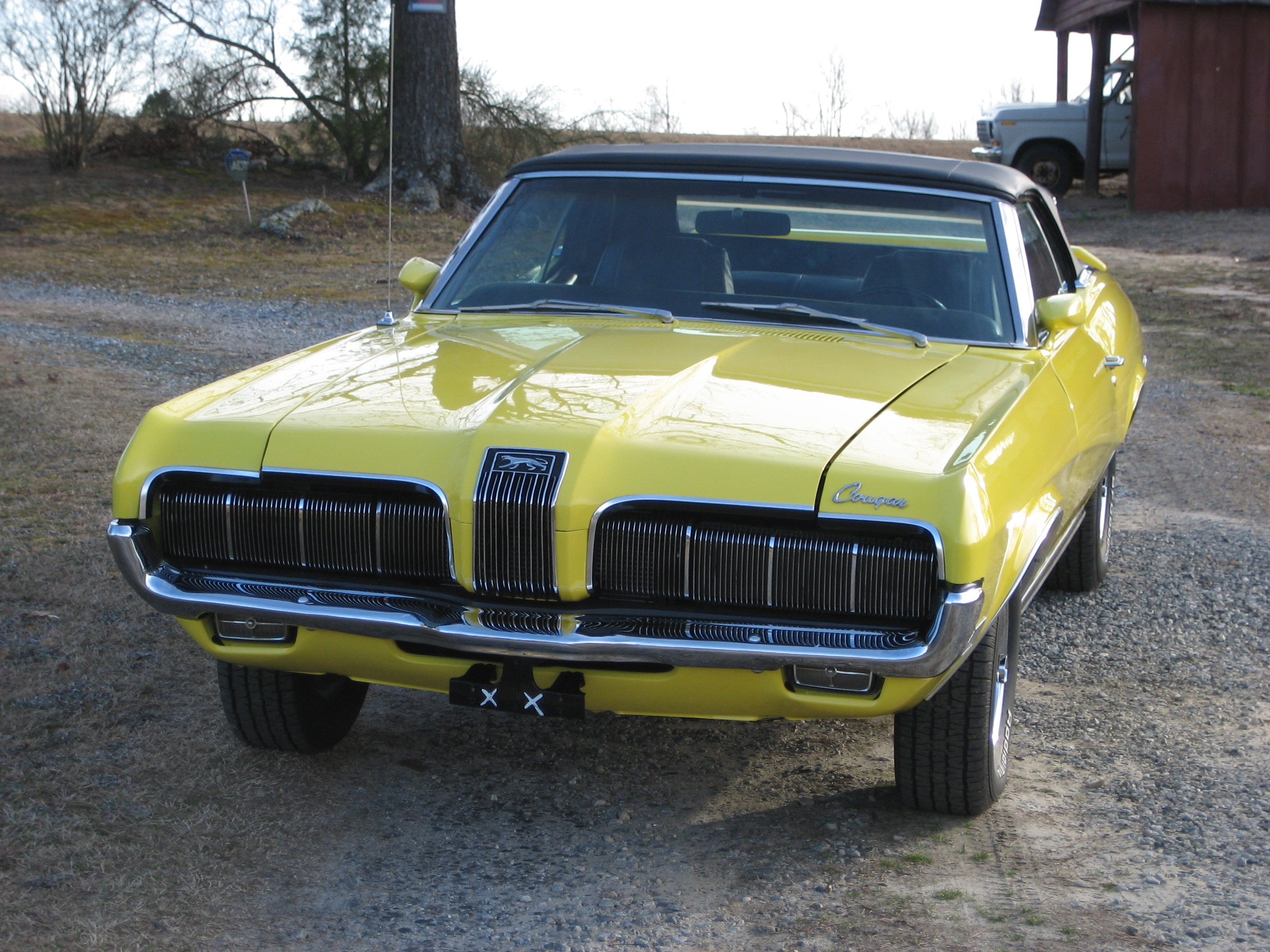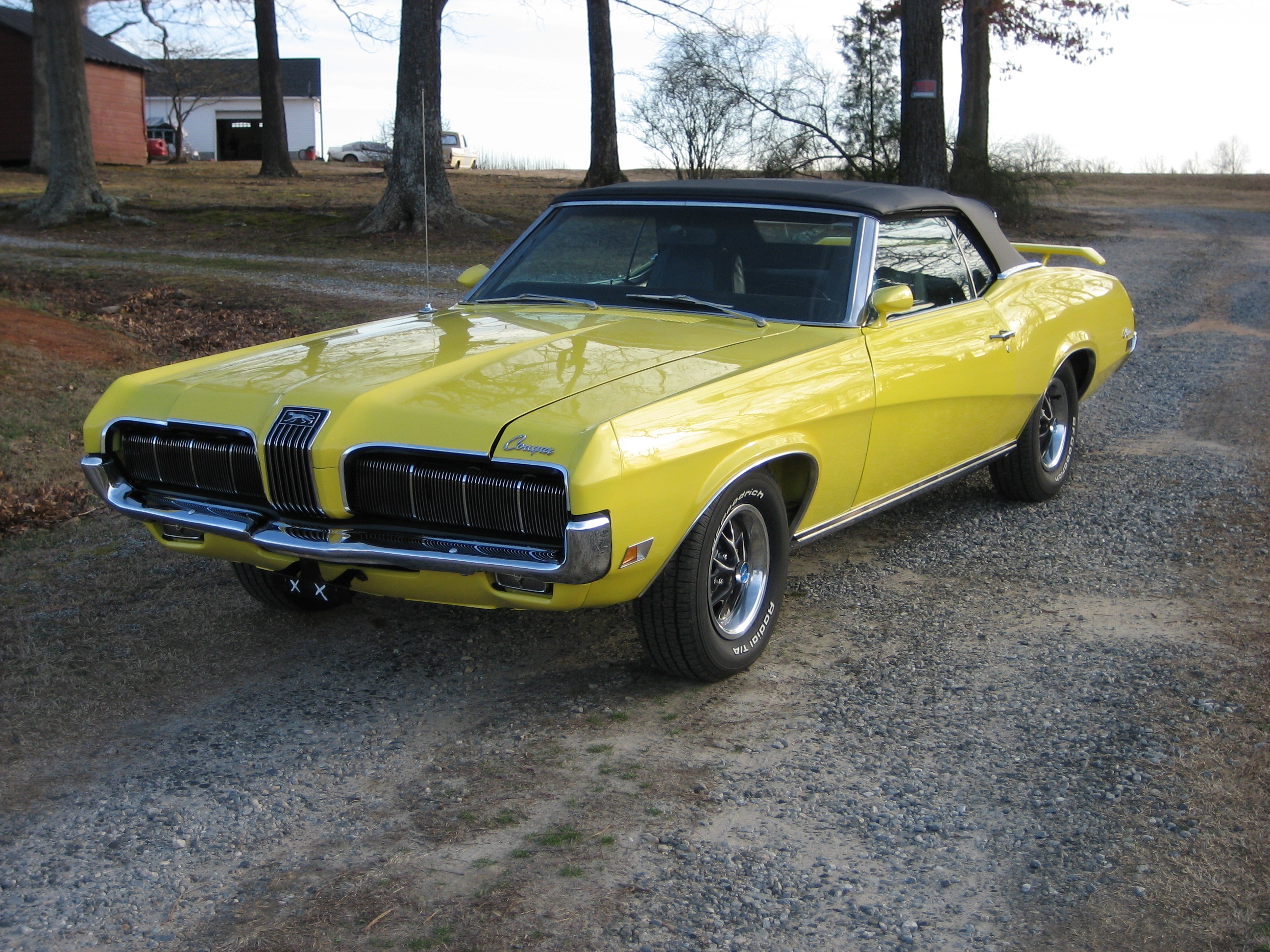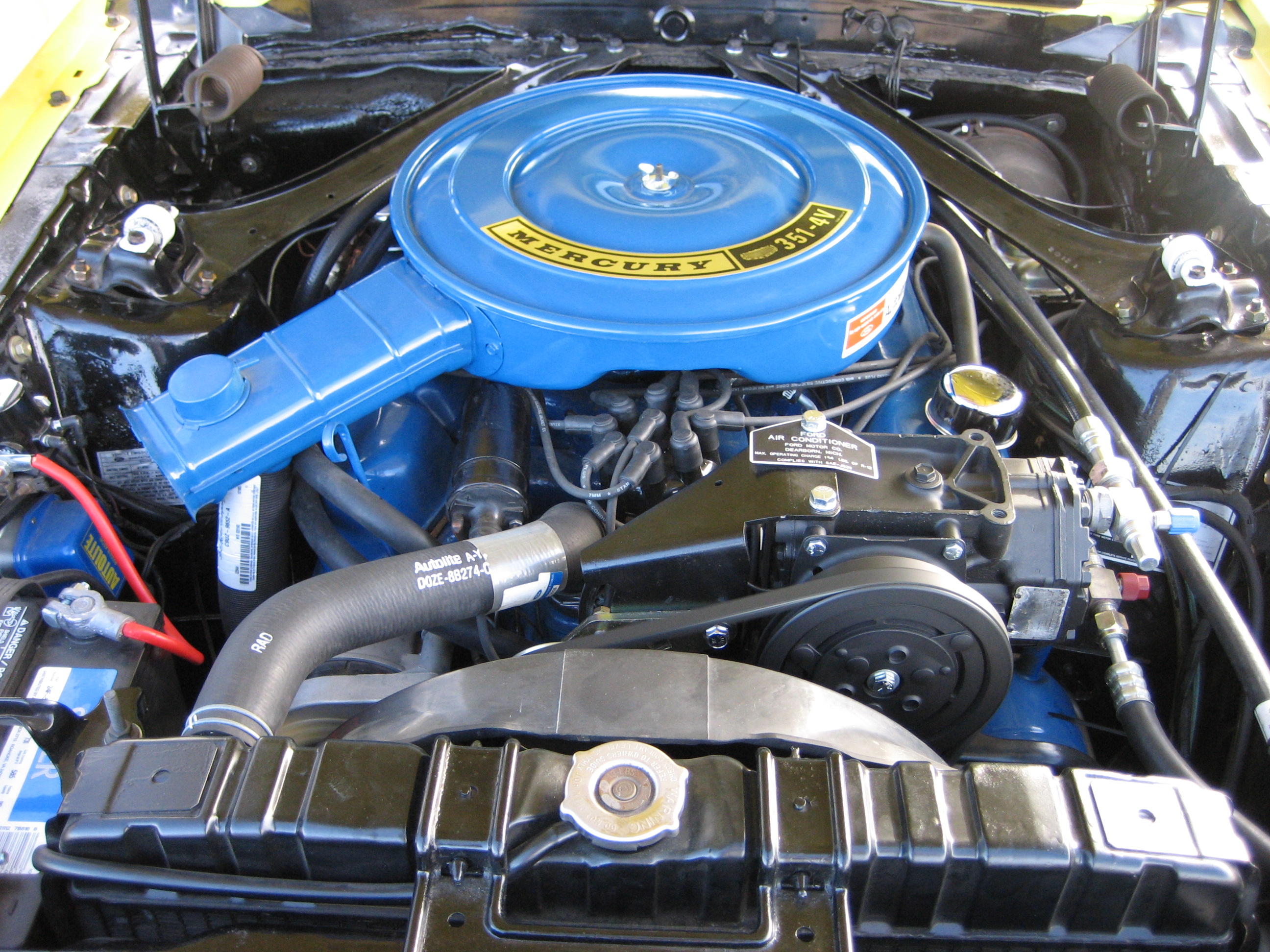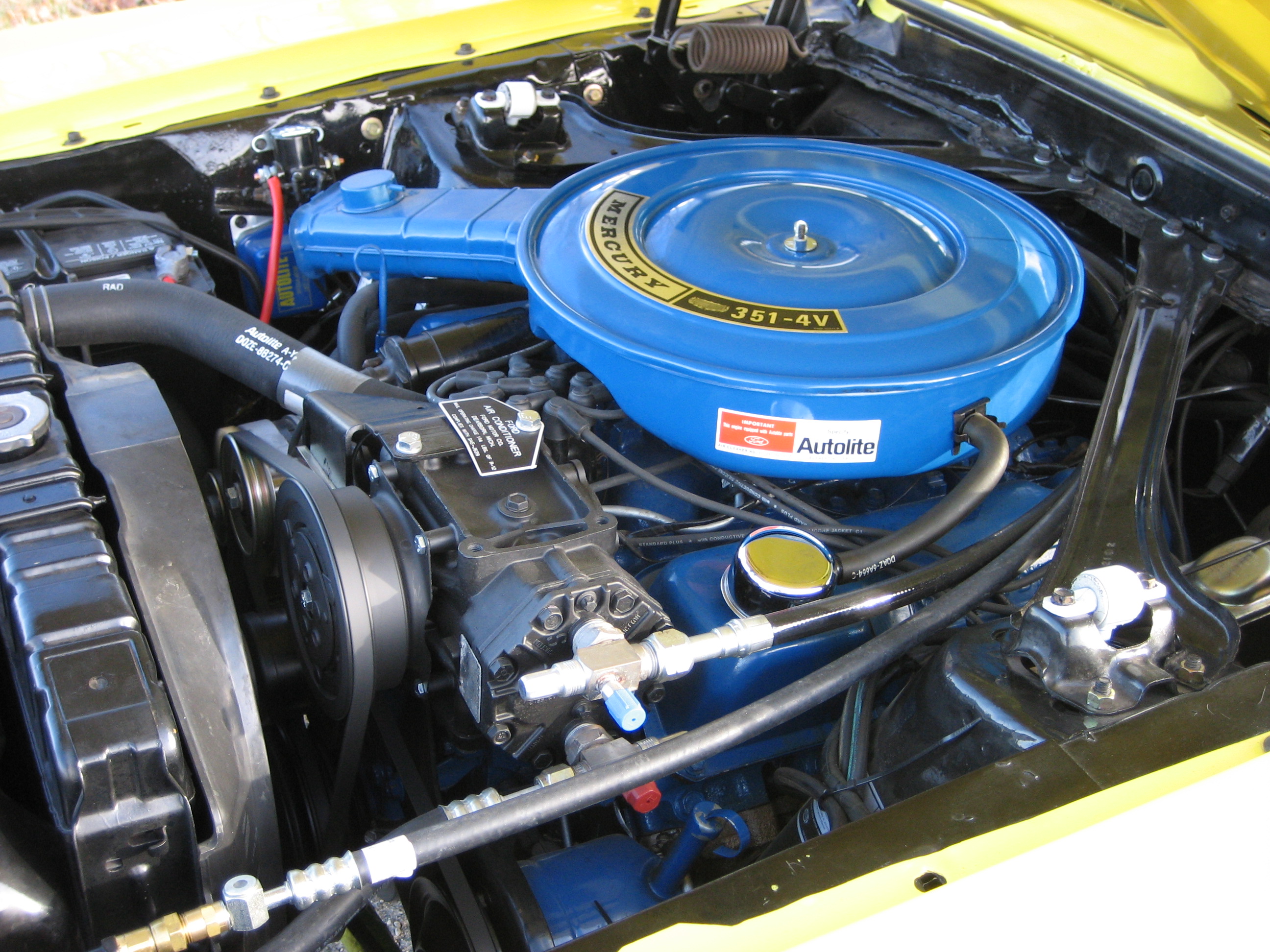 ABOVE IS A 1970 MERCURY COUGAR CONVERTIBLE THAT WE HAVE RECENTLY RESTORED FOR A CUSTOMER. CAR INCLUDED POWER DISC BRAKES, POWER STEERING, TOP, AND IS AN M-CODE 351 CLEVELAND CAR. CAME OUT EXTREMELY WELL AS YOU CAN SEE.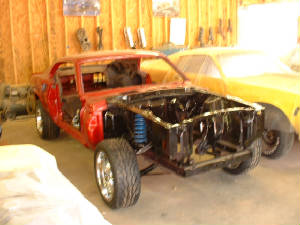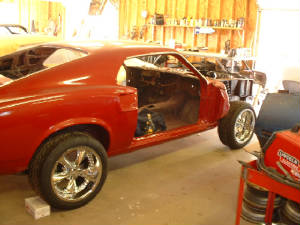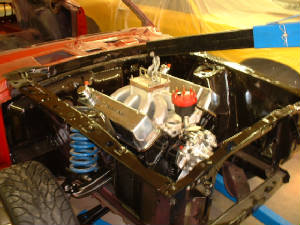 ABOVE IS A S-CODE 69 MACH 1 THAT CAME TO US WITH EXTENSIVE RUST THROUGHOUT... WE HAVE SINCE REPLACED ALL FLOOR PANS, REAR FRAME RAILS AND BOTH COMPLETE QUARTER PANELS..AND FINISHED IT WITH A NICE PPG BASE CLEAR PAINT JOB. THE MACH 1 WEARS 18 INCH FOOSE NITROUS WHEELS WITH BFG RUBBER. AND AS YOU CAN SEE HAS JUST RECEIVED A 514 CUBIC INCH BIG BLOCK BUILT BY THE WELL KNOWN ENGINE BUILDER GARY GRIMES. CHECK BACK FOR UPDATES ON THIS MONSTER IN THE FUTURE.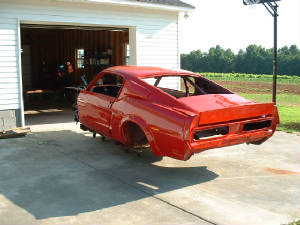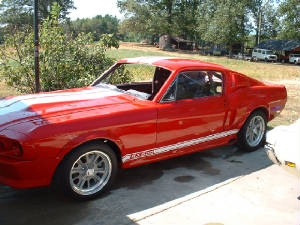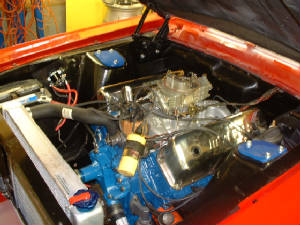 ABOVE IS A 1967 FASTBACK WE RECENTLY TURNED INTO A ELEANOR GT500 CLONE AS SEEN IN THE MOVIE GONE IN 60 SECONDS....EXCEPT WE DID OURS IN RED WITH WHITE STRIPES. THE CAR HAS A FULL 8 POINT ROLL CAGE,,TUBE FRAME BUILT UNDERNEATH. 4 WHEEL DISC BRAKES, AND UNDER HOOD IS A 1971 BOSS 351 ENGINE BACKED BY A 5 SPEED MANUAL TRANS...ALL THIS RIDES ON 17 INCH PS ENGINEERING WHEELS.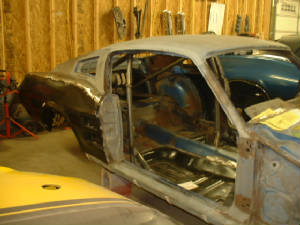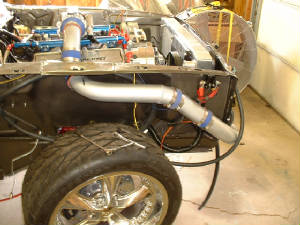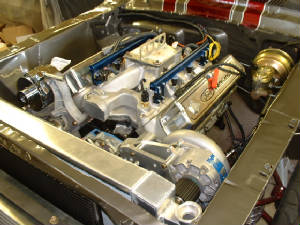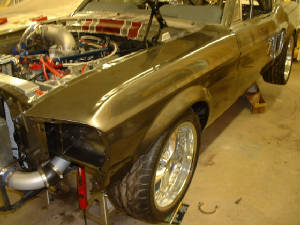 ABOVE IS A 1967 FASTBACK THAT WE BROUGHT BACK FROM THE DEAD. WE REPLACED ALL OF THE FLOOR PANS, REAR FRAME RAILS, BOTH QUARTERS, DOORS, FENDERS, TAILLIGHT PANEL, AS WELL AS A NEW FIREWALL AND FRONT FRAME CLIP. WE ALSO ADDED THE HEITDS MUSTANG II FRONT SUSPENSION KIT OUR OWN 4 LINK REAR COIL OVER SUSPENSION AND 4 WHEEL WILWOOD DISC BRAKES. LAST BUT NOT LEAST WAS A DART BLOCK 408 CUBIC INCH STROKER MOTOR WITH A VORTECH YS-1 SUPER CHARGER AND FUEL INJECTION,,BACKED BY A VIPER SPEC T56 6 SPEED TRANS.....THIS THING HIT THE DYNO FOR OVER 900 HORSES!!!!!! CHECKOUT THE PICS OF OUR CUSTOM INTERCOOLER UP FRONT WITH HIDDEN DUCT WORK. WE DO IT ALL FROM STOCK TO THIS AND MORE.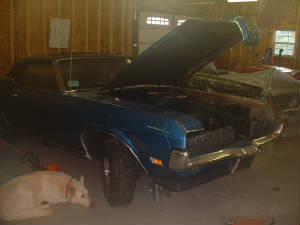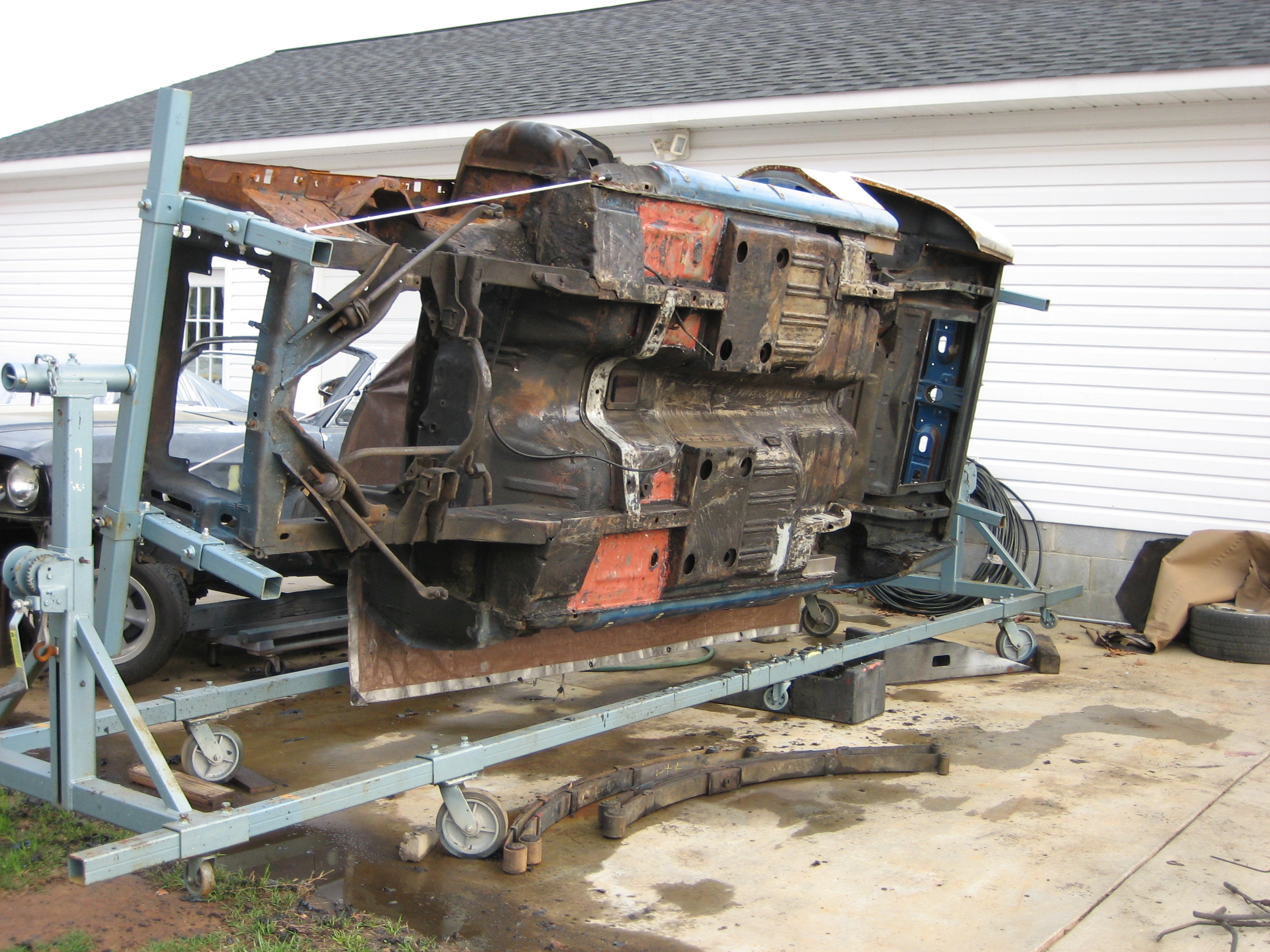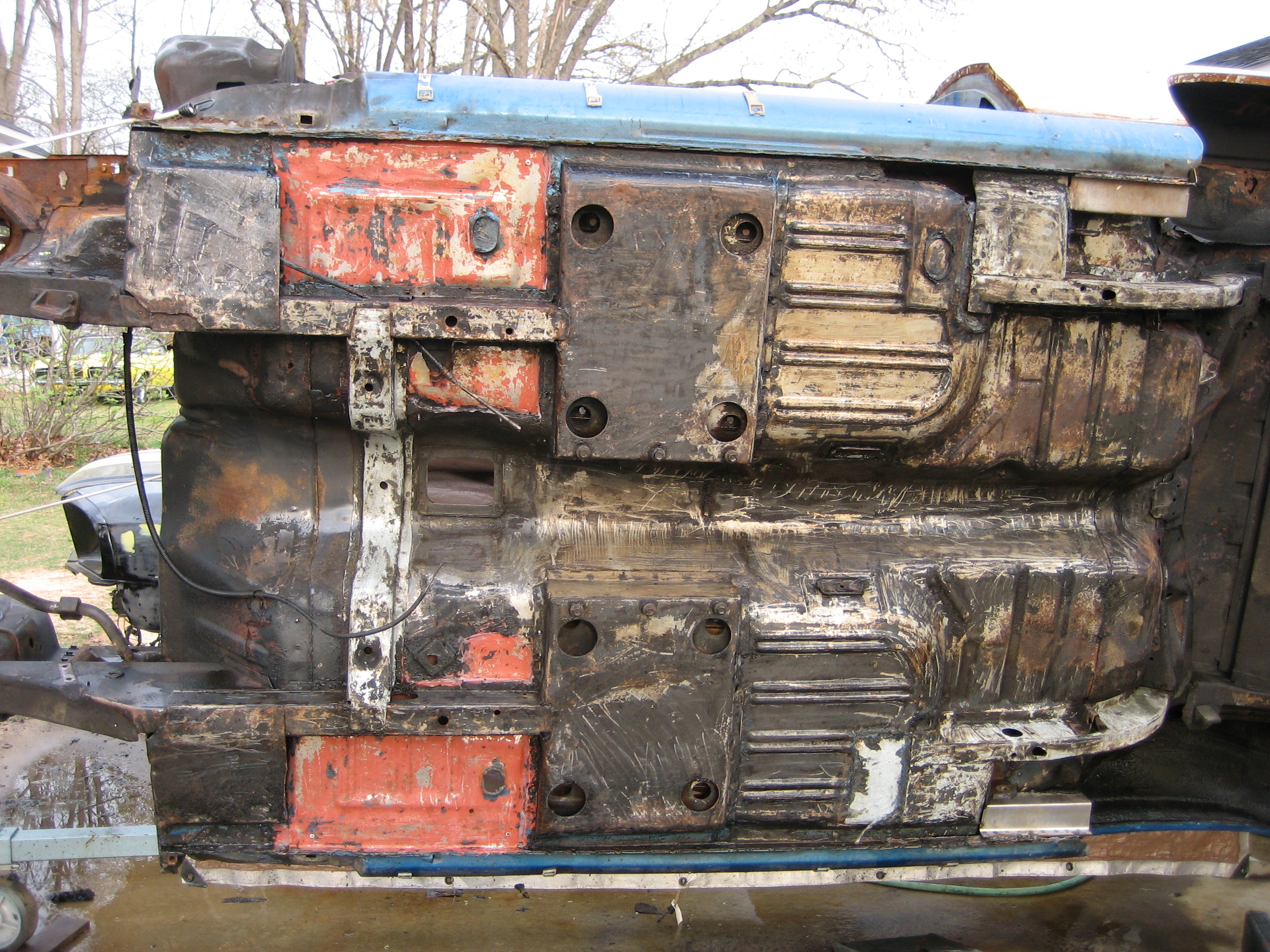 Above is a very rare piece of fomoco muscle car history....We have a 1970 Mercury Cougar convertible that is a factory equiped 428 super cobra jet with factory 4 speed trans....and its all numbers matching!!! The car just went on our rotiserie here so updated photos will follow shortly. We are looking forward to building this car more than anyother we have ever done....We hold a special place in our hearts for cougars and this is the rarest of them all!!!!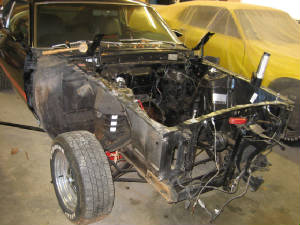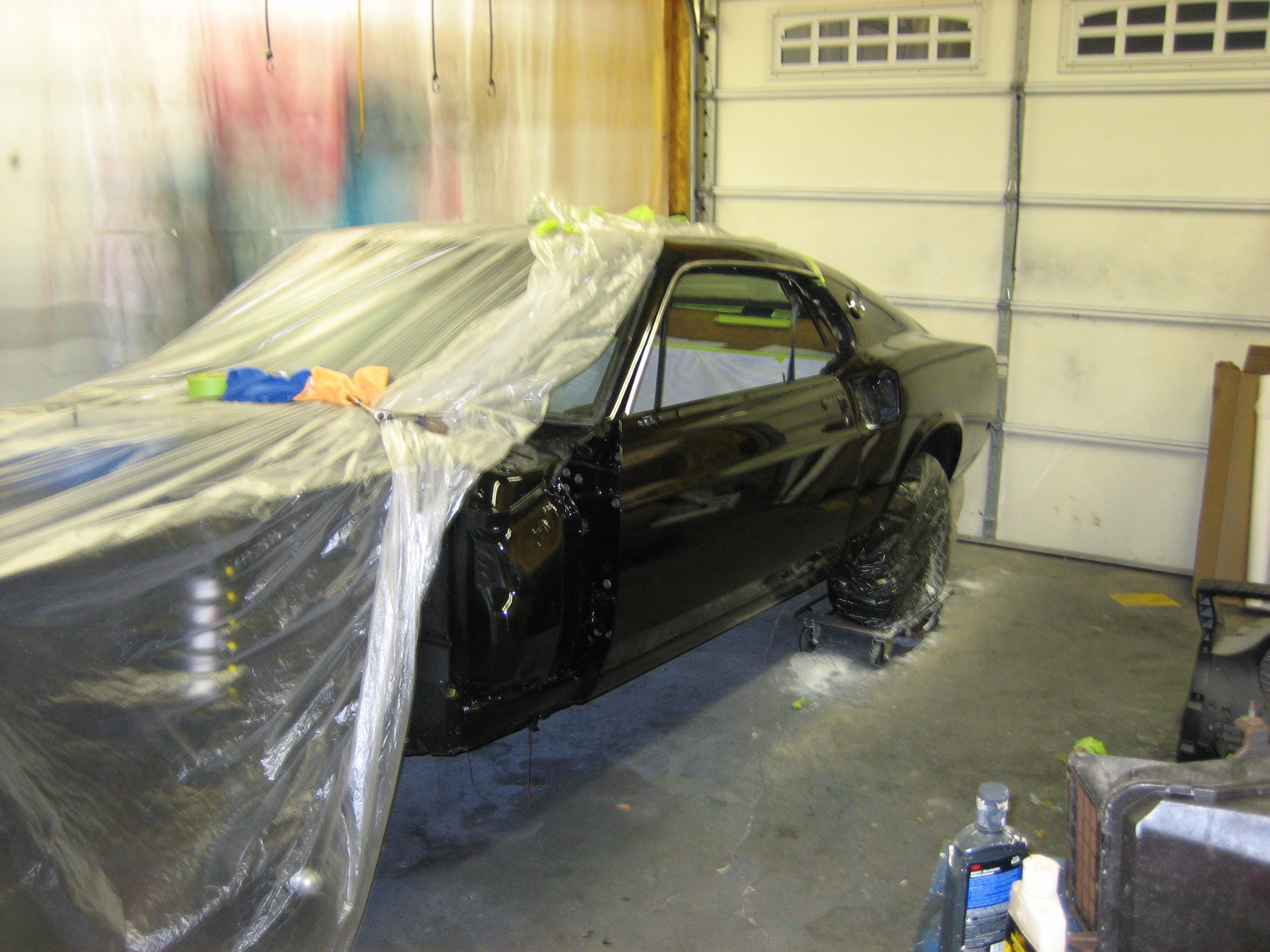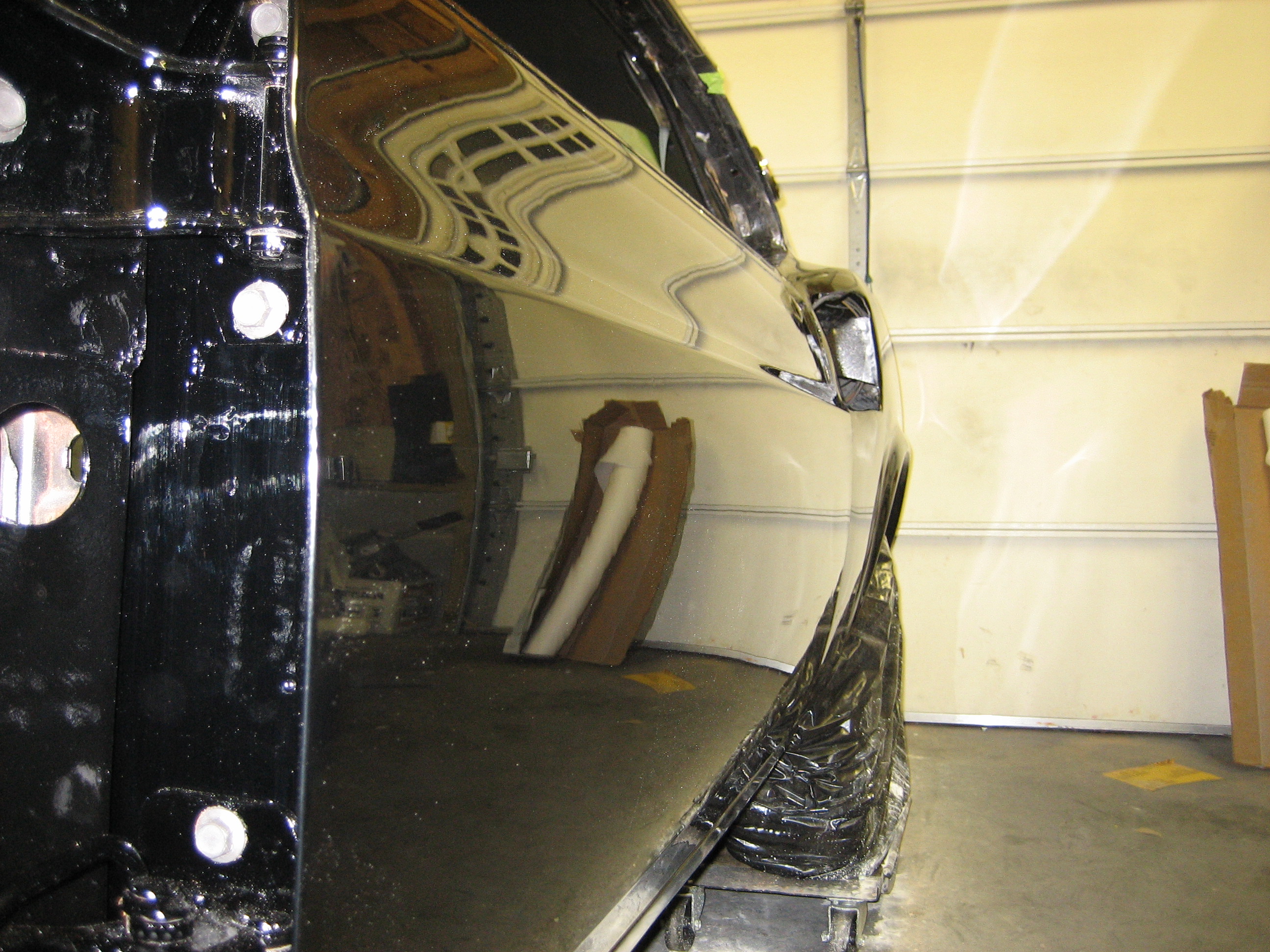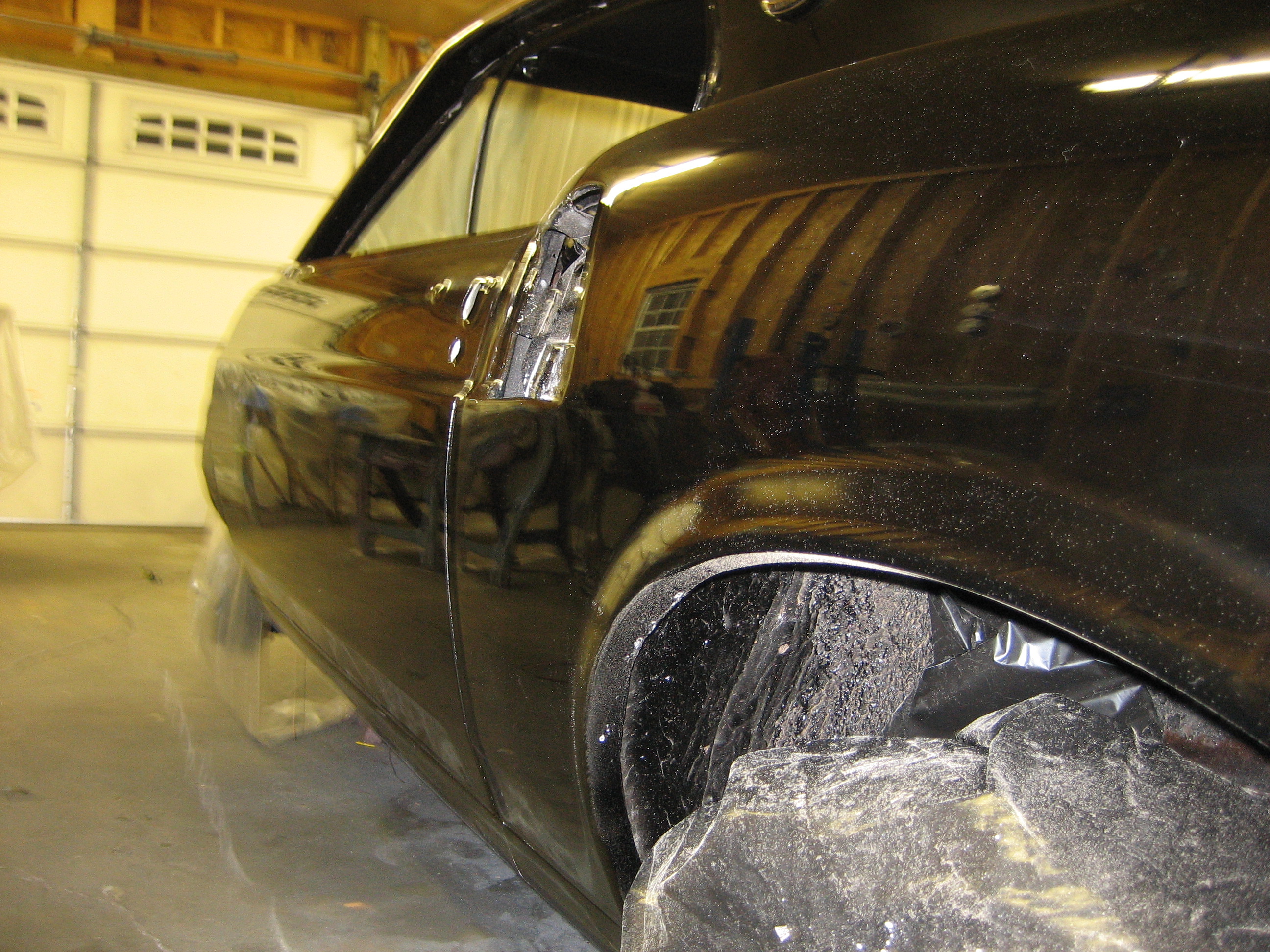 Above is a 1969 mach1....a very nice rust free car that is factory black with a/c and 351 windsor....we are restoring it with new interior, paint, engine compartement detail and adding a manual transmission....will turn out to be a very nice fun to drive car....check back for further pics...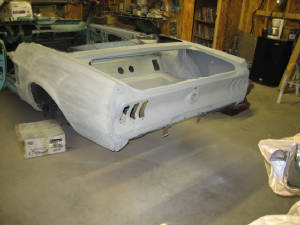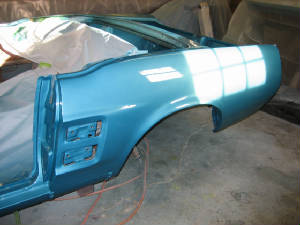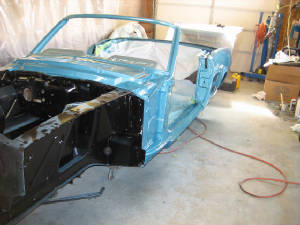 ABOVE IS A 67 CONVERTIBLE THAT IS A FACTORY DELUZE INTERIOR 289 CAR. ONE OF THE CLEANEST CONVERTIBLES WE'VE WITNESSED....STILL WEARS FACTORY FLOORS THROUGH OUT WITH ZERO RUST. IT JUST RECEIVED A NEW CLEAR WATER AQUA PAINT JOB BY US. CHECK BACK FOR FURTHER PICS,,THIS ONE WILL BE ONE TO WATCH.