Here we have another project we are proud to take part in . Here we have a 1973 Pontiac Trans am 455. We will be refinshing it in its original Brewster Green with white deluxe interior.
Below you can see what we are starting with , a decent body with its share of dents and bondo mixed with a little rust .........check back for pics of the underside once we get it on the rotiserie...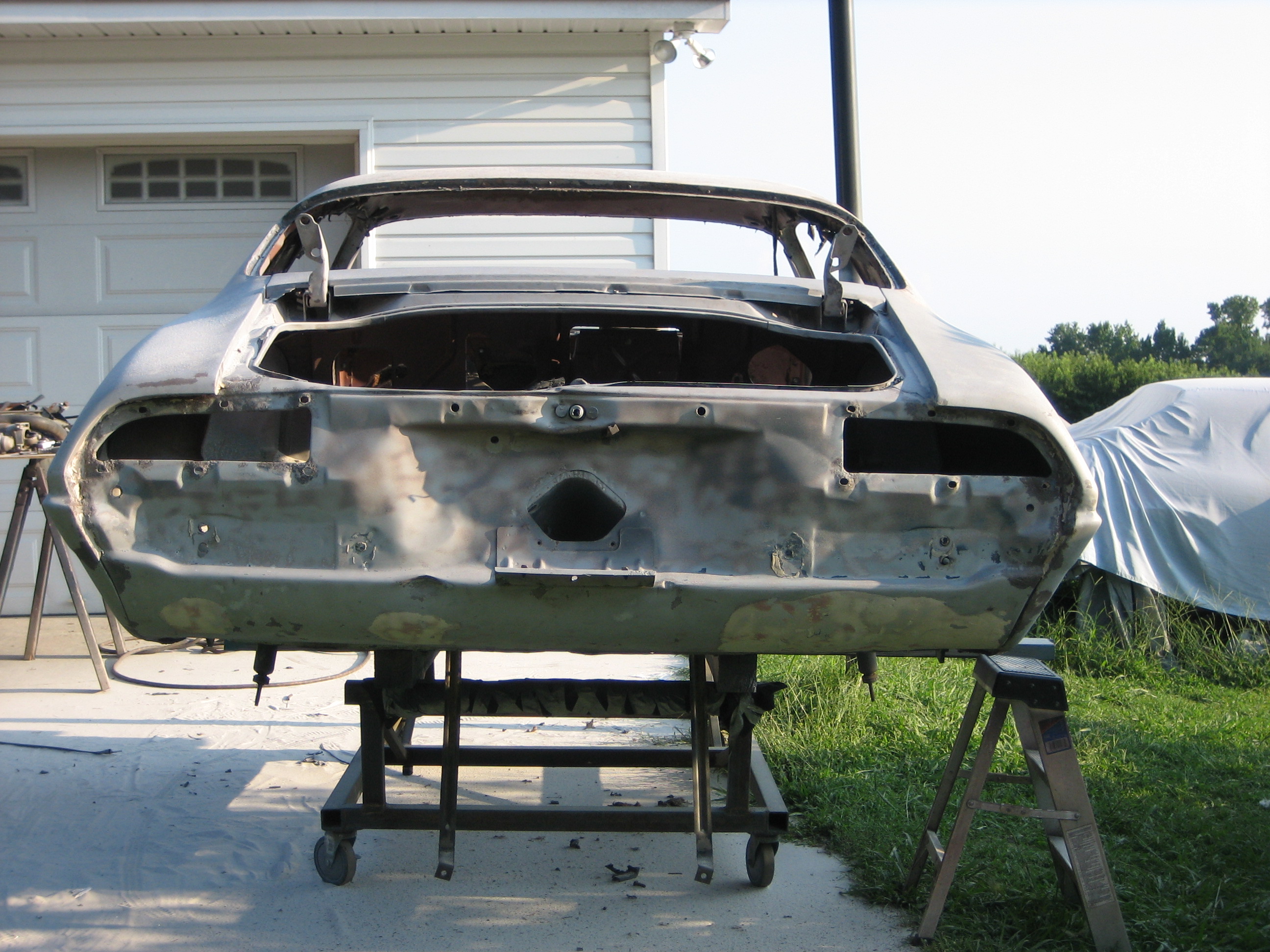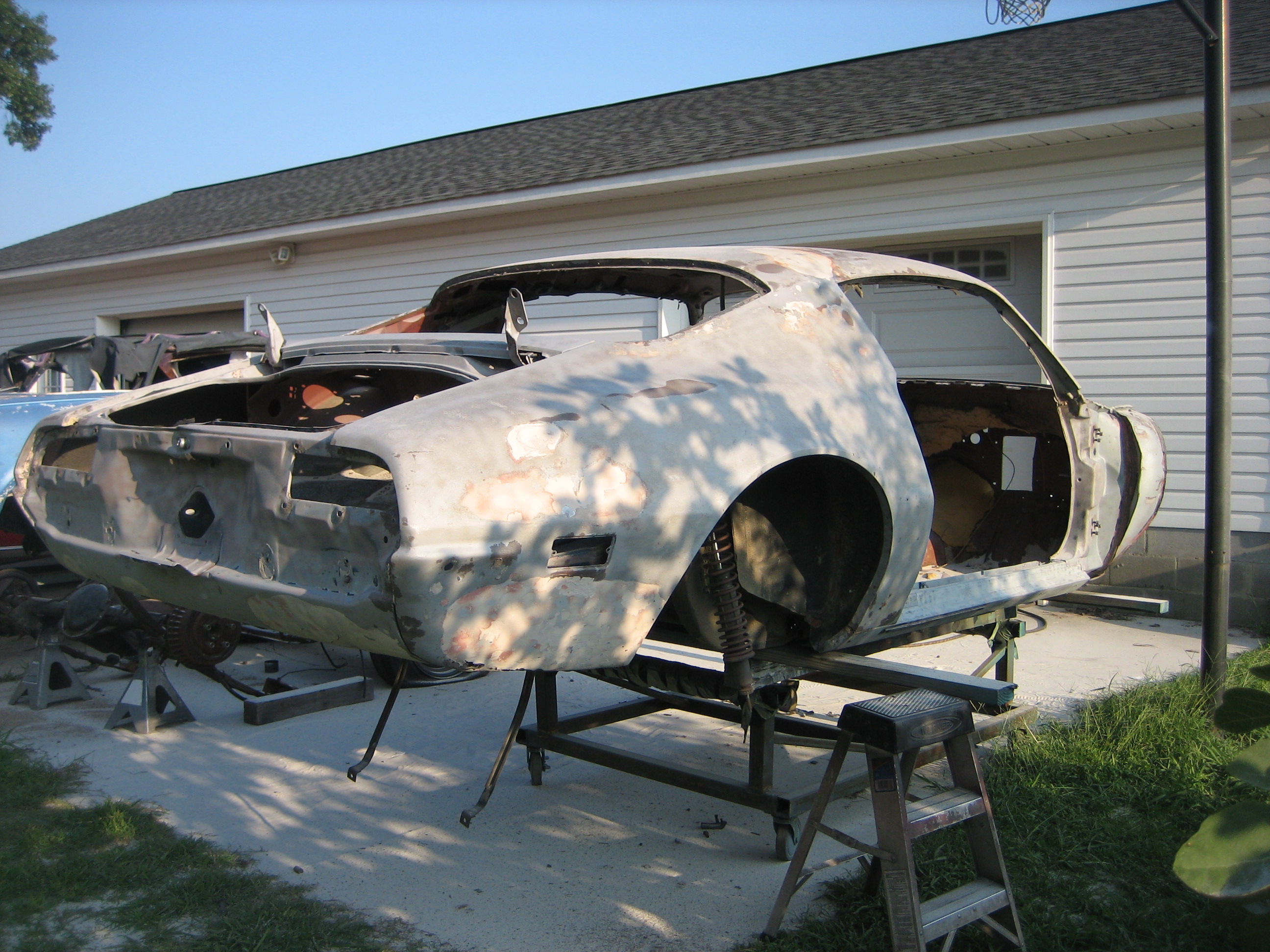 here we have just sprayed a coat of yellow PPG sealer on the freshly media blasted body shell. This is to prevent flash rusting and to serve as a foundation for future body work.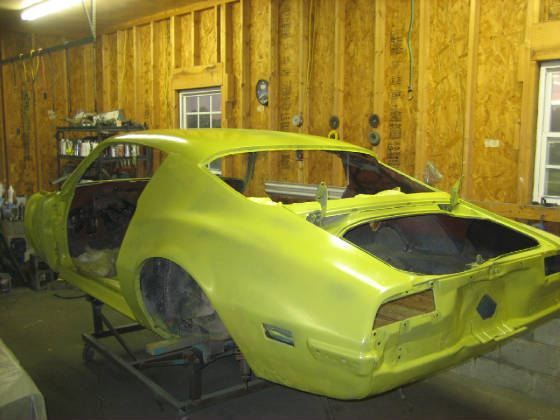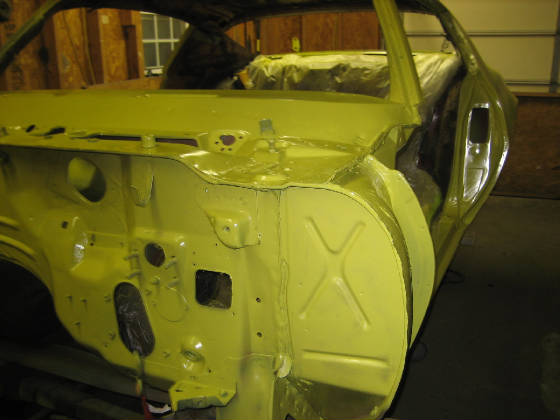 Here you can see the condition the trunk pan was in...This was caused by a leaking trunk seal. The floor was still pretty solid, but very pitted so we decided it was best to replace it entirely. So we added a new Goodmark trunk floor, which as you can see fit very nicely.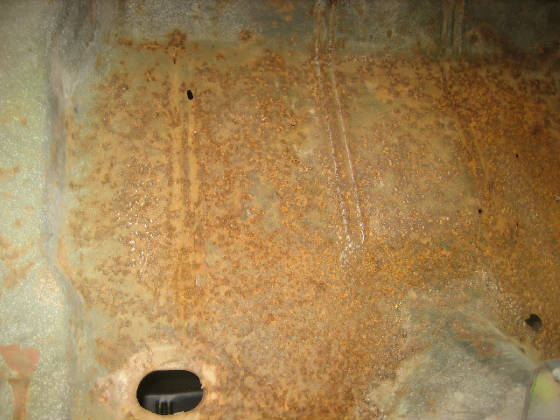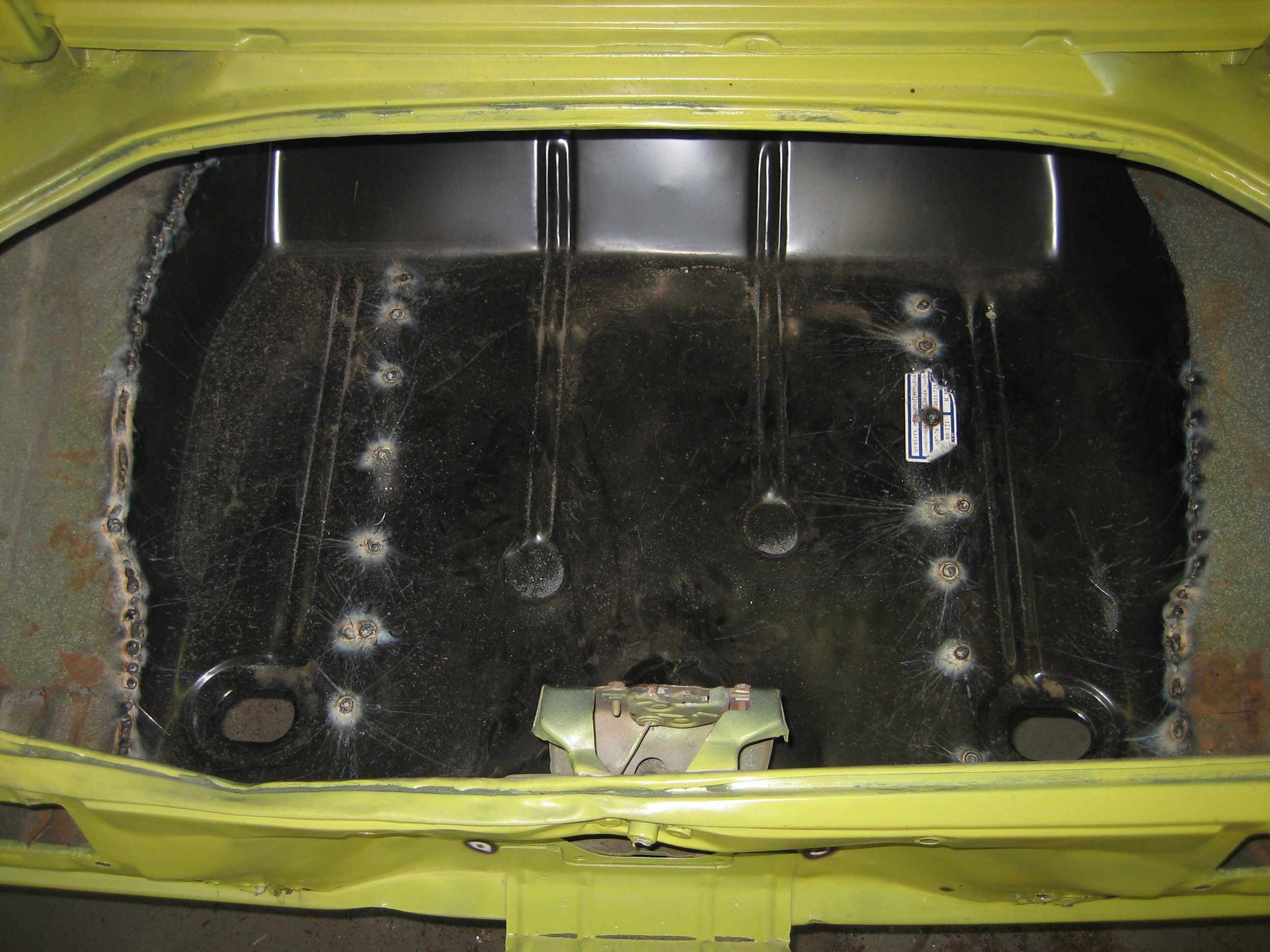 Here we have the car on the rotiserie and you can see the underside in "as found" condition. Its over-all not too bad, but very greasy as if everything that could leak did leak.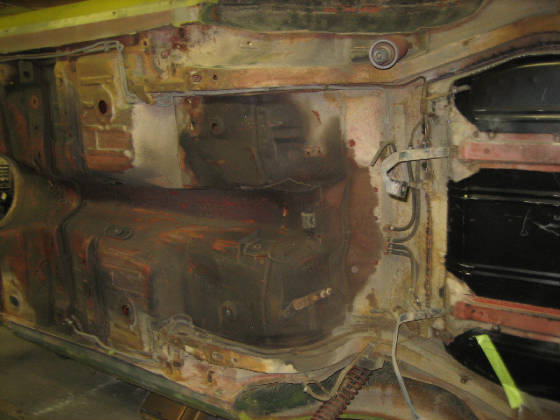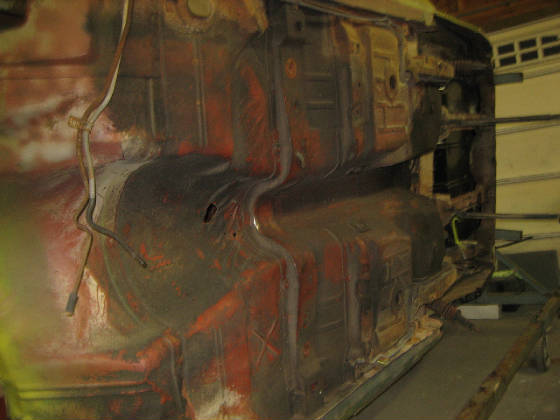 Here is the original underside after a time consuming de-greasing ..It is now clean and ready to begin "bodywork".....Note the original red-oxide finish on the underside. This is how they were from the factory . Also note the blacked out wheel wells and outside rear frame rails ....This too will be replicated when we paint the underside...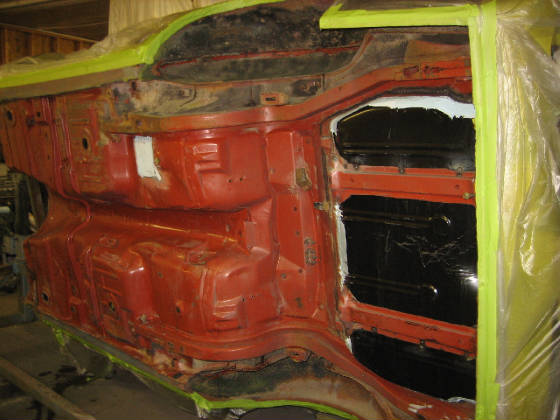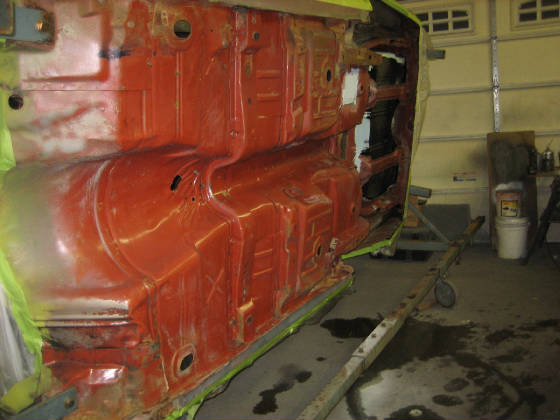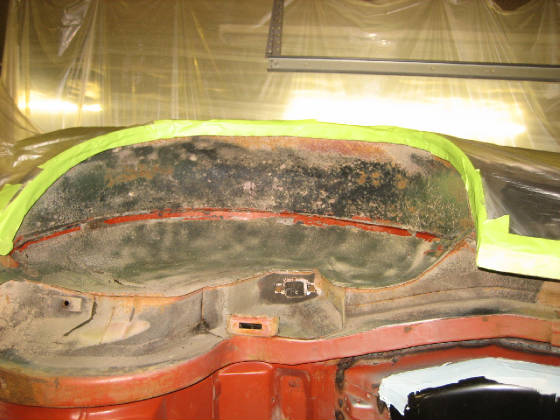 And now here we show the finsihed underside...Fresh red-oxide epoxy primer , with correct textured blackout of wheel wells and outer rear frame rails..We are starting to get excited now!!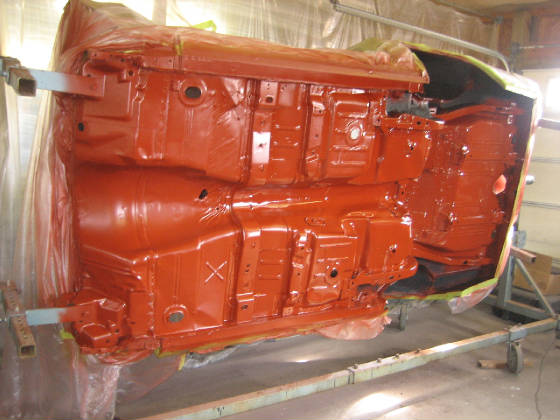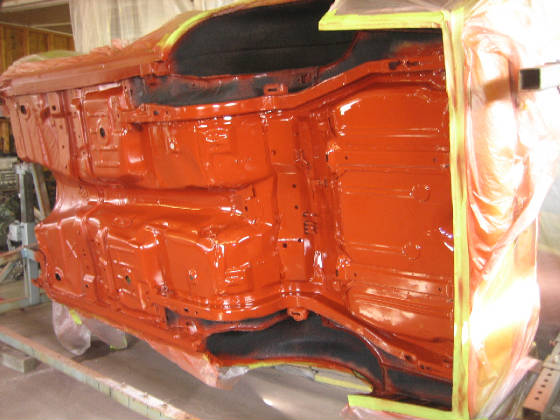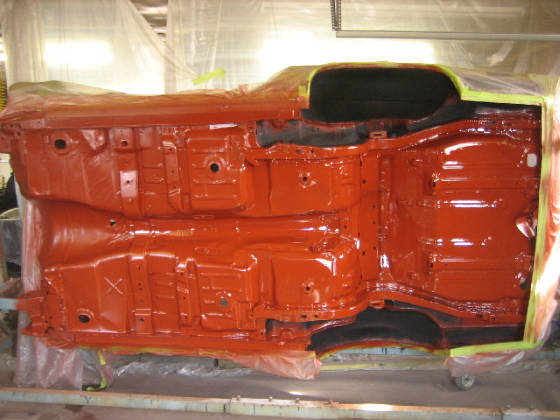 Below we have the interior also painted in the correct red oxide , with correct original sound deadener around teh rea wheel wells, firewall, seatbelts, and console brackets....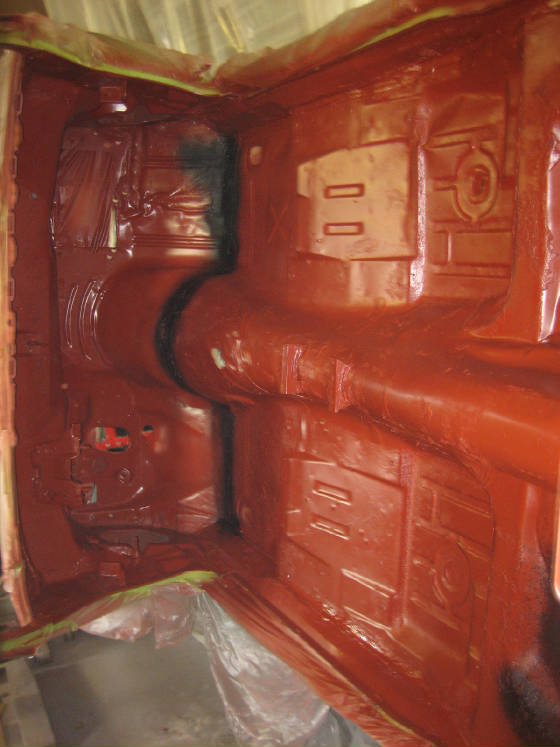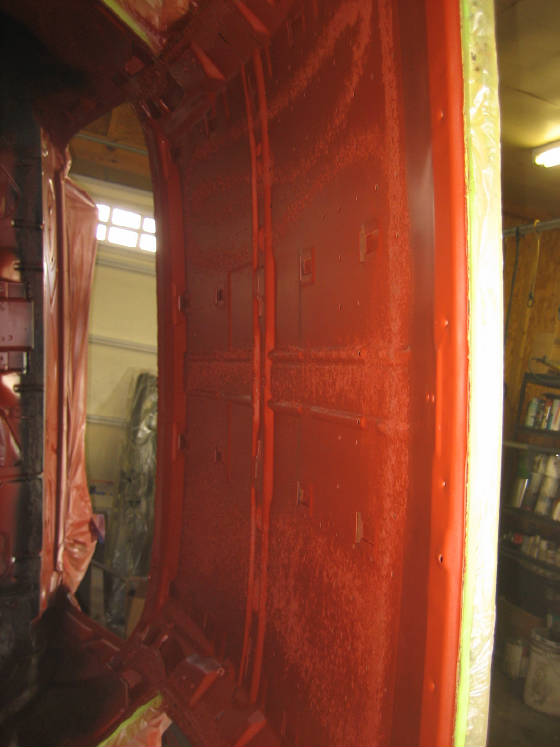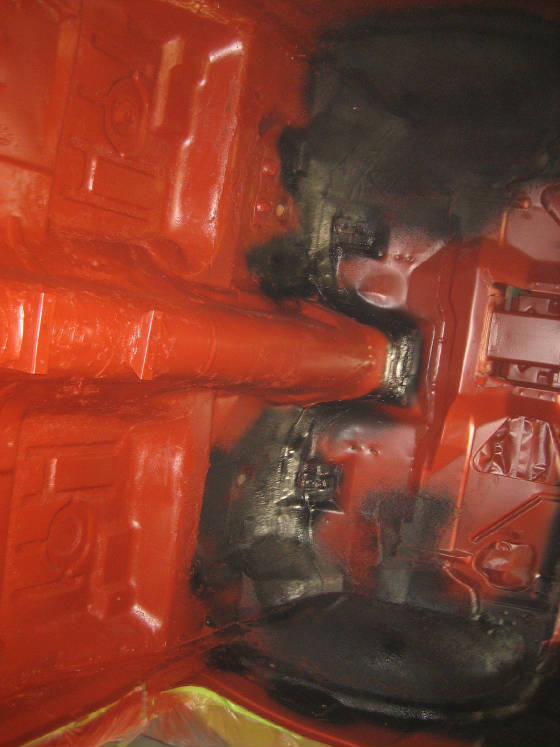 Next we see the outside body in primer almost ready for paint....stop by soon to see the fresh Brewster Green paint!!!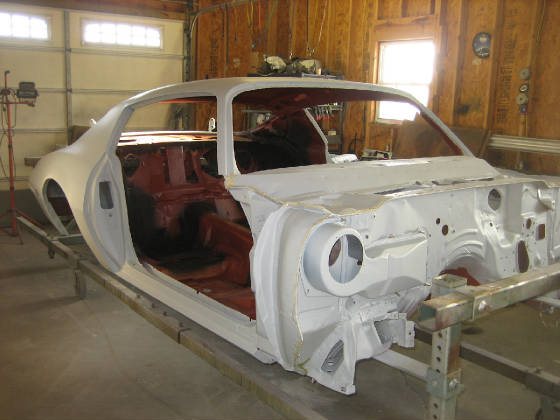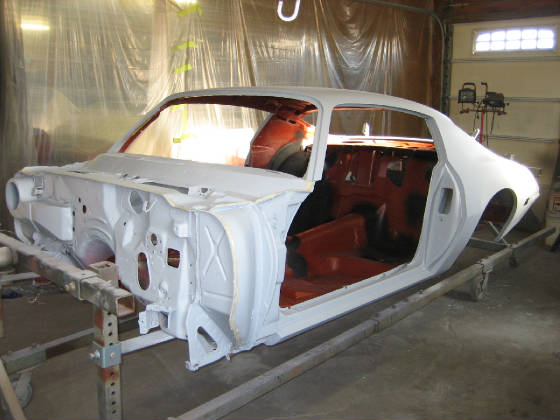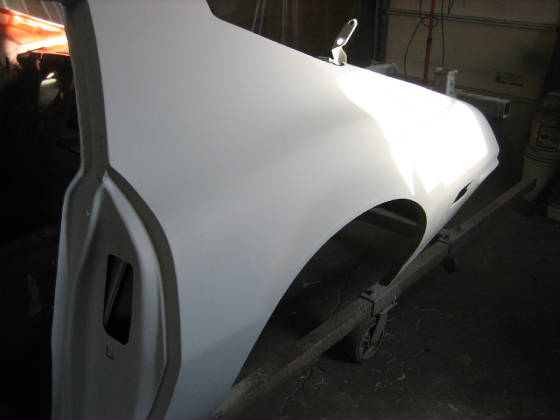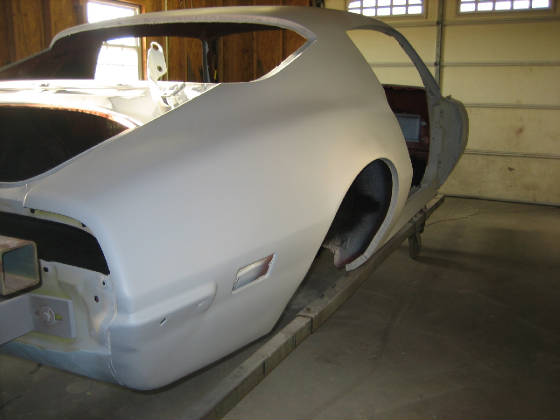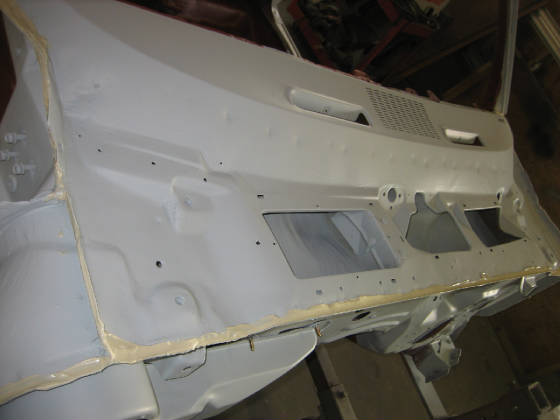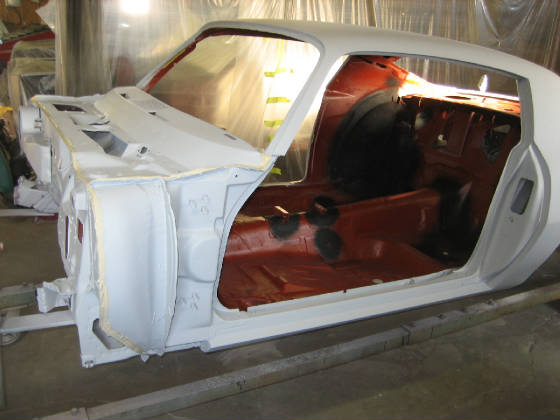 Correct back/aqua trunk splatter paint....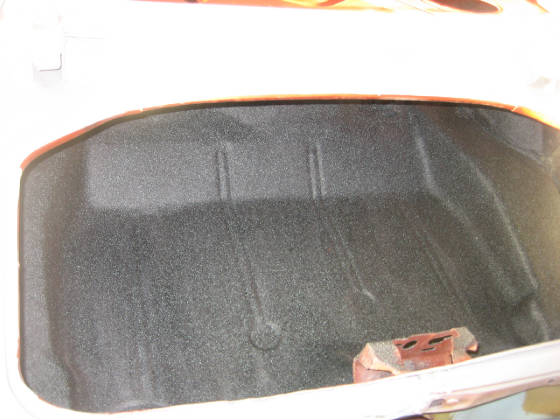 Here you can see the freshly painted , rebuilt and ready to install rear end ....It originally would have been left bare from the factory..Bare axle tubes, bare cast iring center , and bare housing cover...We have simulated this look by painting the tubes our own silver mix, painting the cast center with a cast iron coat , as well as the brake backing plates and drums,, and then adding a flat clear coat to all for protection....This gave us the look of bare metal without the inevitable rust that would form if we had actually left it bare metal..
Here we have fresh Brewster Green paint!!!! Notice how it changes from light to dark depending on lightning etc....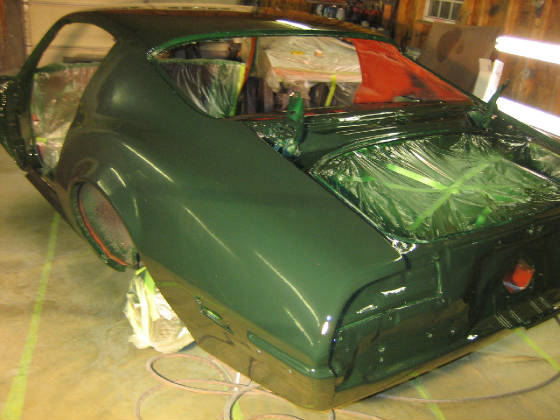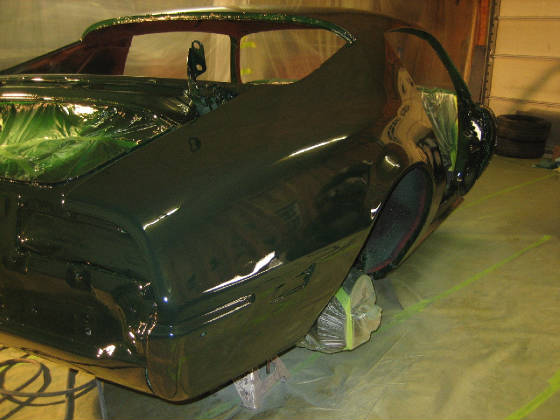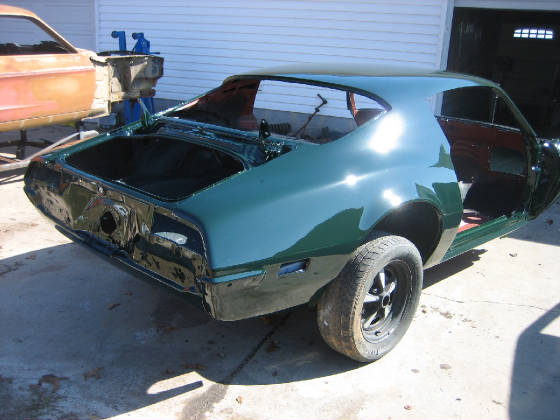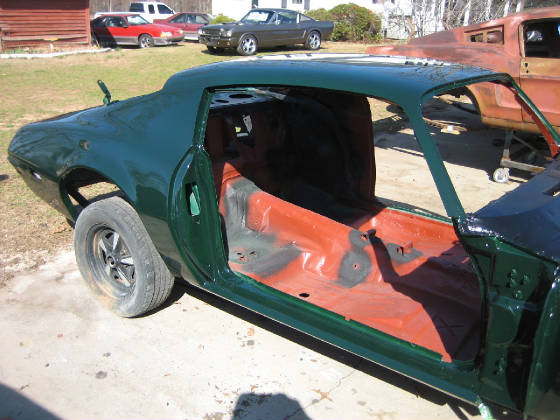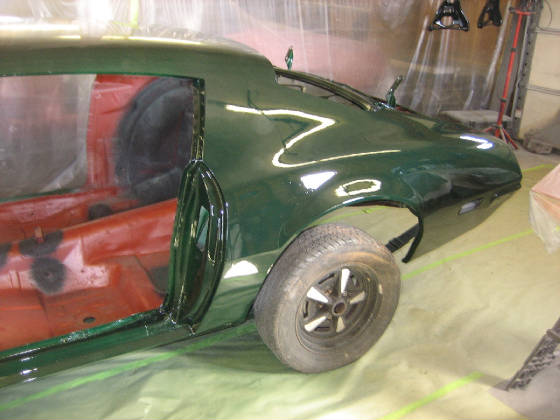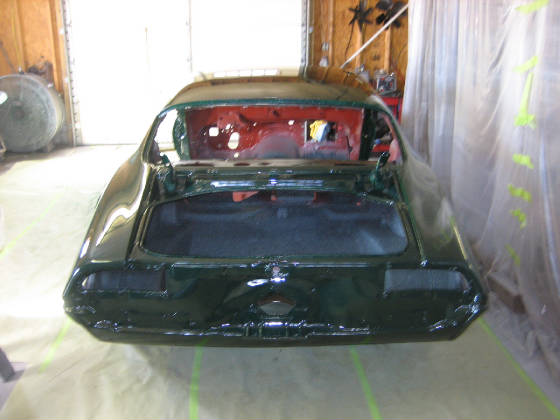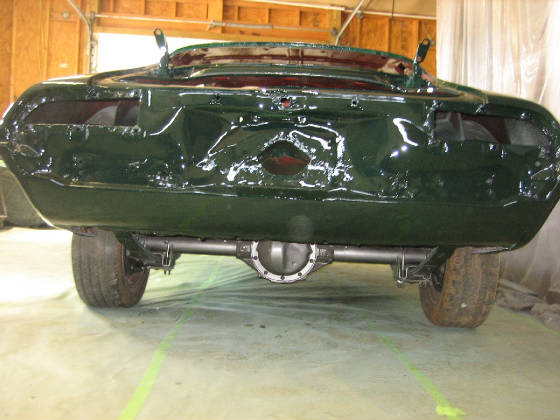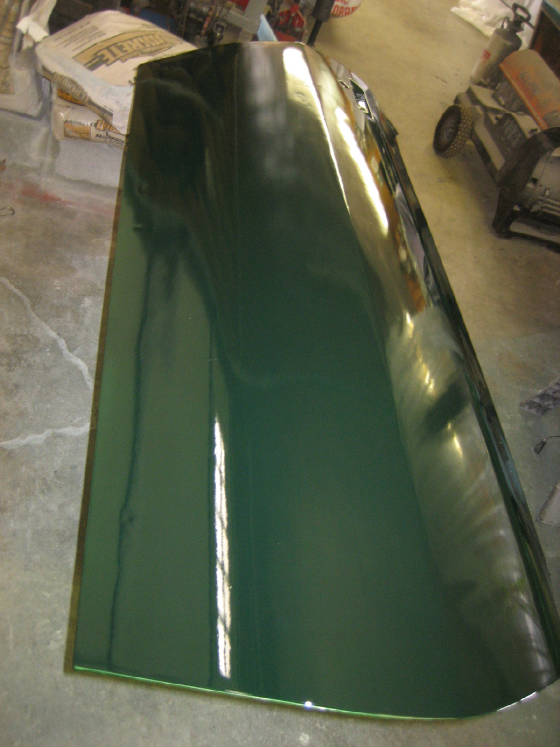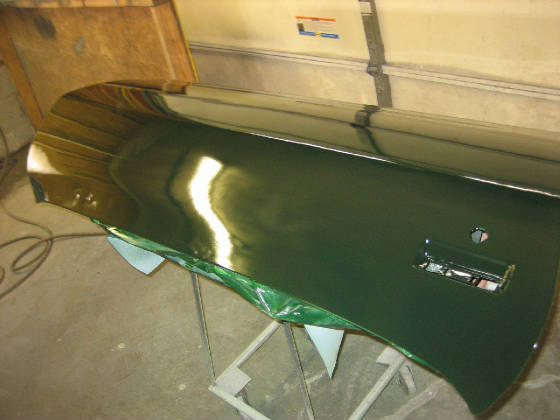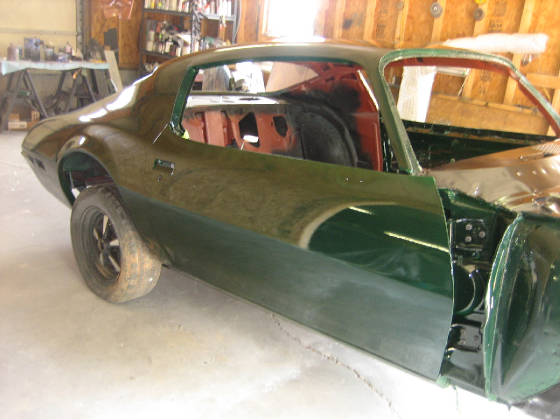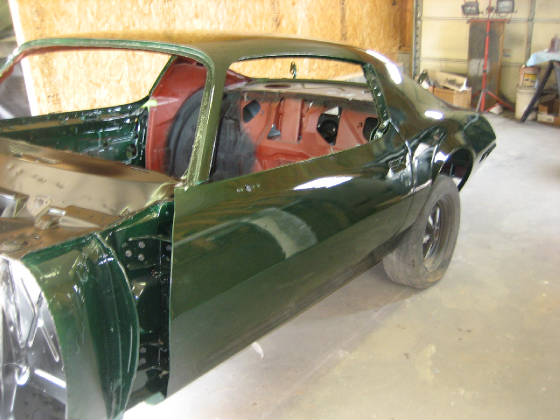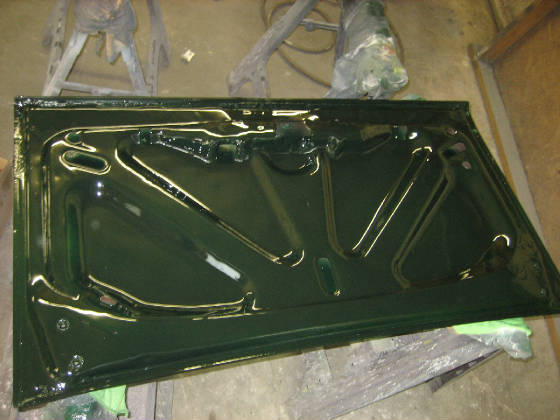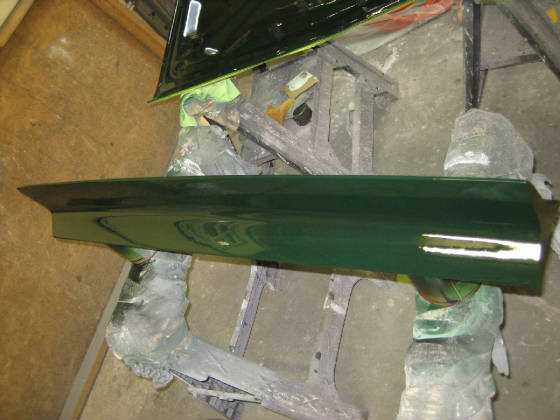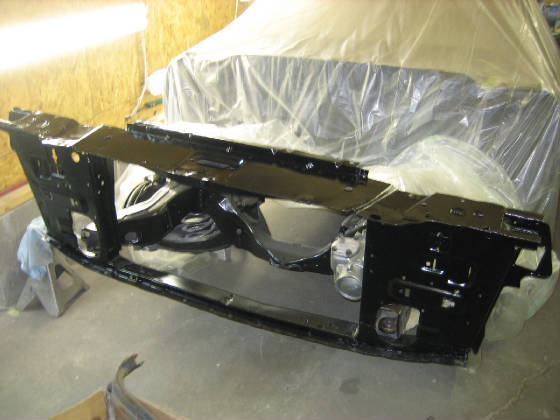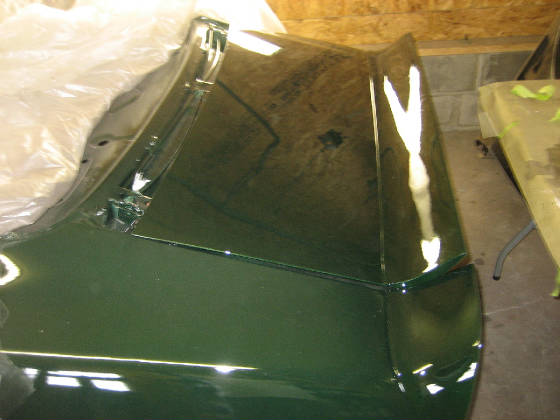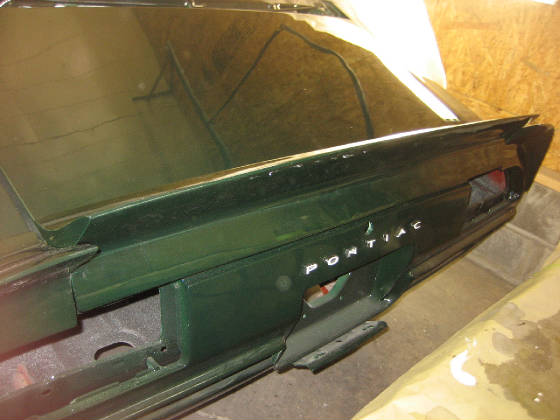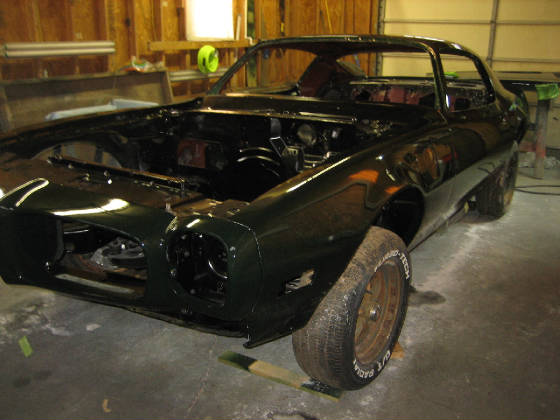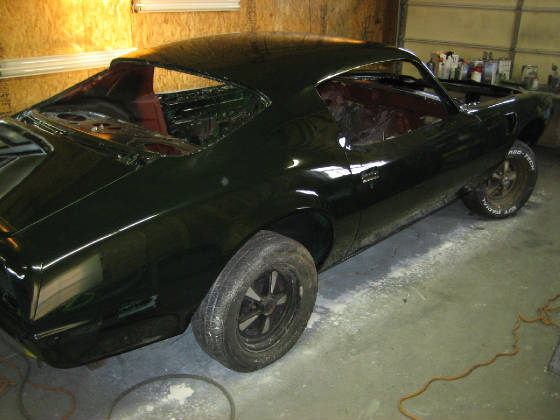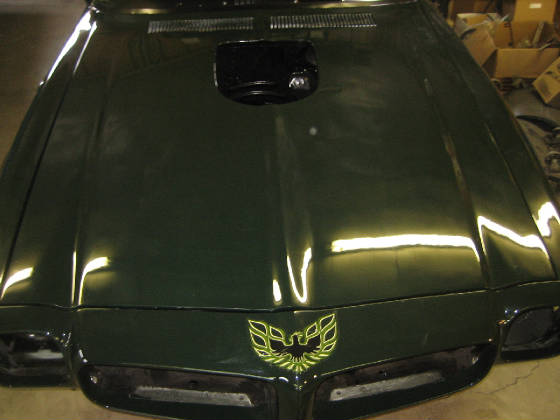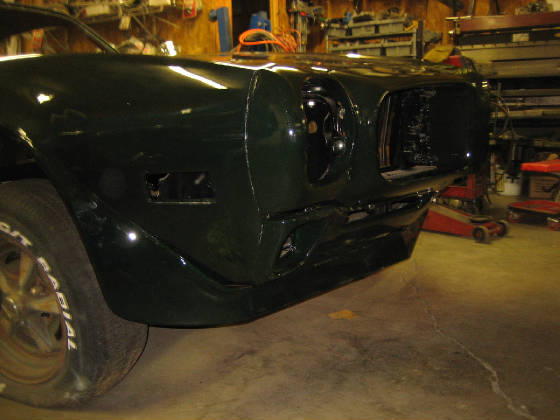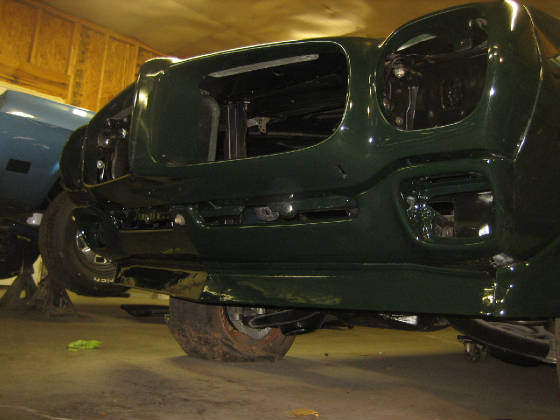 Enter subhead content here